スポンサーリンク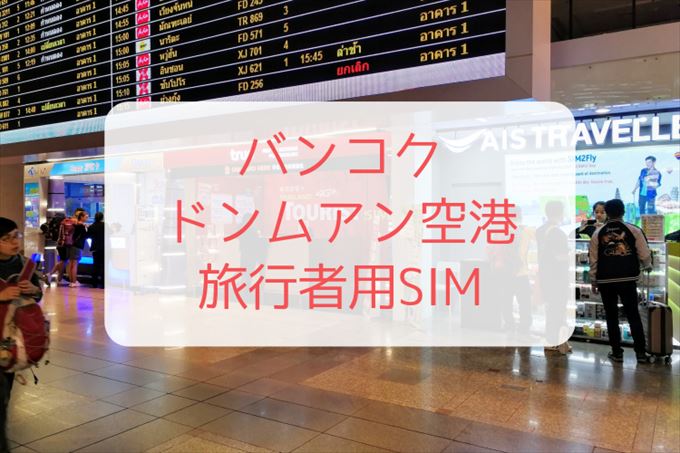 For travelers who take LCC flights to Bangkok, Don Mueang International Airport(DMK) is the main airport. You can have many choices of travelers' SIM in DMK. I recommend buying a SIM card at the airport because the price is the same as in Bangkok or other cities and you can compare some providers at the same time.
In this article, I summarize the travelers SIM information in DMK.
スポンサーリンク
Free Wi-Fi in Don Mueang Airport
You can use free Wi-Fi in Don Mueang Airport before you buy a SIM card.
Where you can buy SIM cards in Don Mueang Airport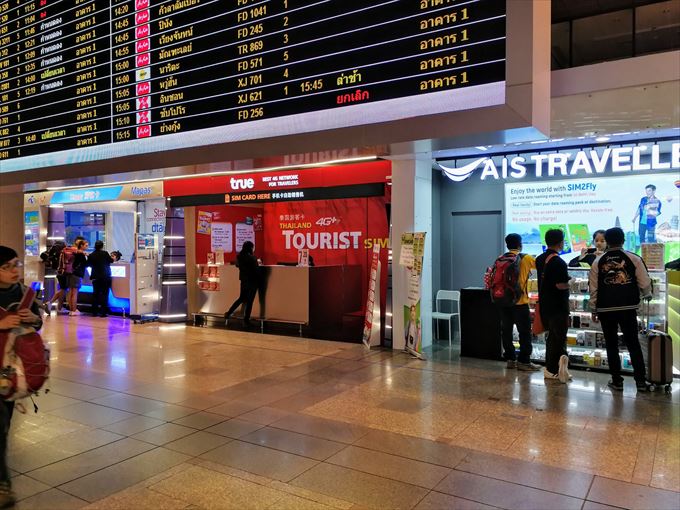 After your flight arrives at Don Mueang Airport, you will pass Immigration, pick up your luggage and pass the custom.
You can find some travelers' SIM card counter on both sides. I will explain on your left side counter.
These counters are in the area restricted for only arrival passengers.
The conditions and price are different in all counters. Please choose your best one for your travel plan.
These plans were on 2018 August.
dtac(blue)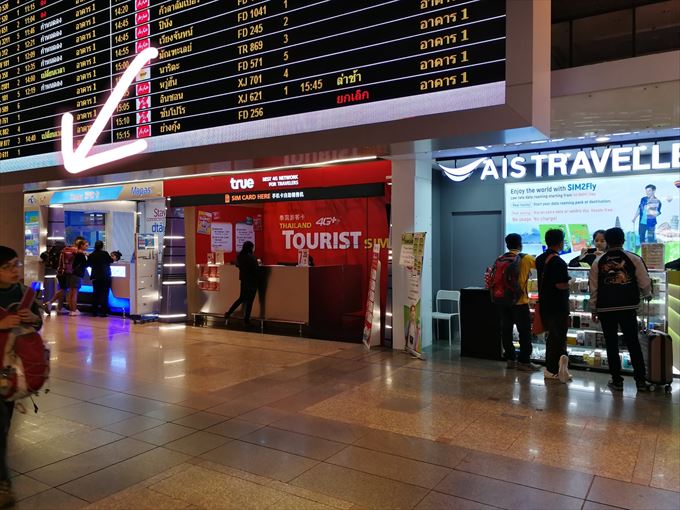 First, I will introduce dtac plan.
This picture is the price list. It shows other company's (AIS) packaging, but it is dtac's plan.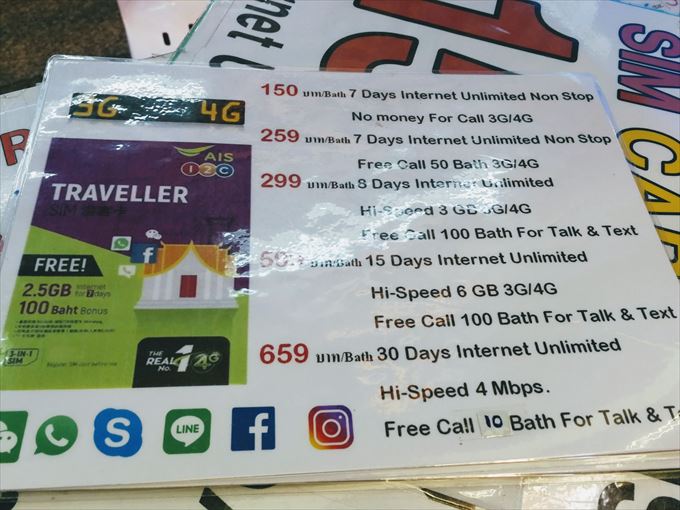 The lowest price is 150 Baht (7 days unlimited internet and without call). But this is slow internet plan because it doesn't show "Hi-Speed".
If you need high-speed internet service, the price starts from 299 Baht.
true(red)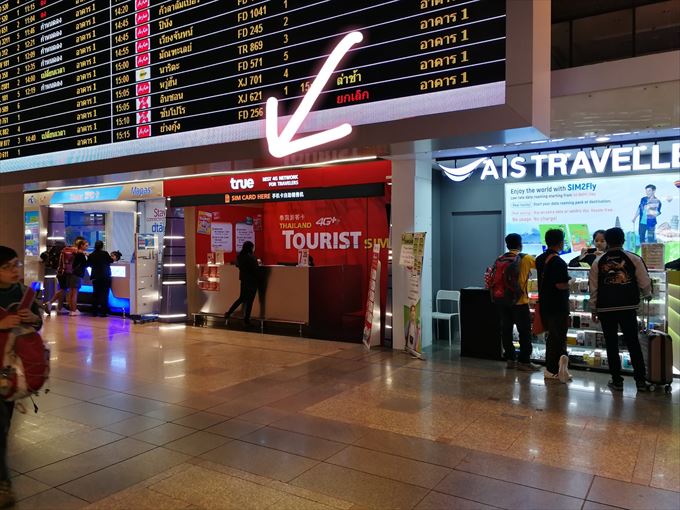 The next is true.
This is the price list.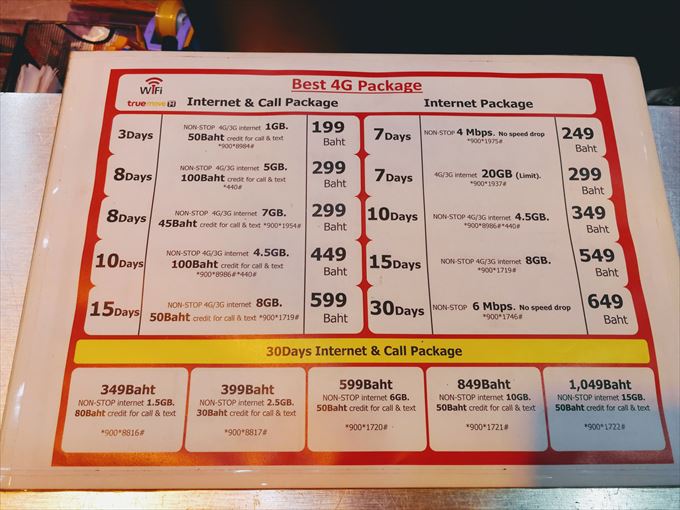 The price starts from 199 Baht (4G internet 1GB and 50 Baht credit for call and SMS).
Only 30 days package has the 3G plans.
AIS(green)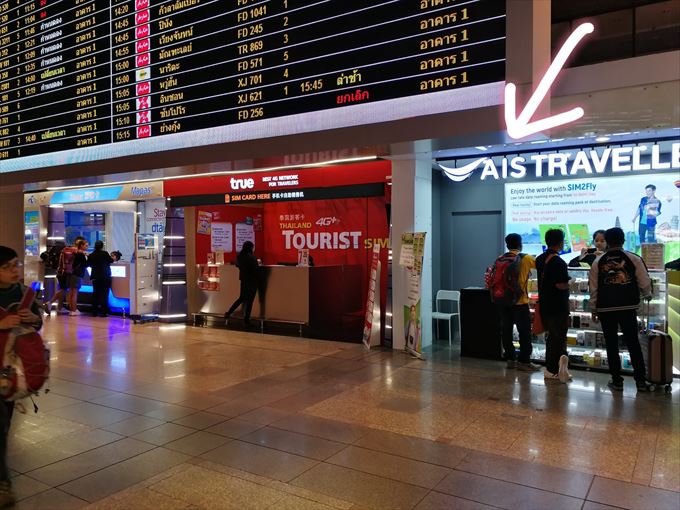 The last one is AIS.
This is the price list.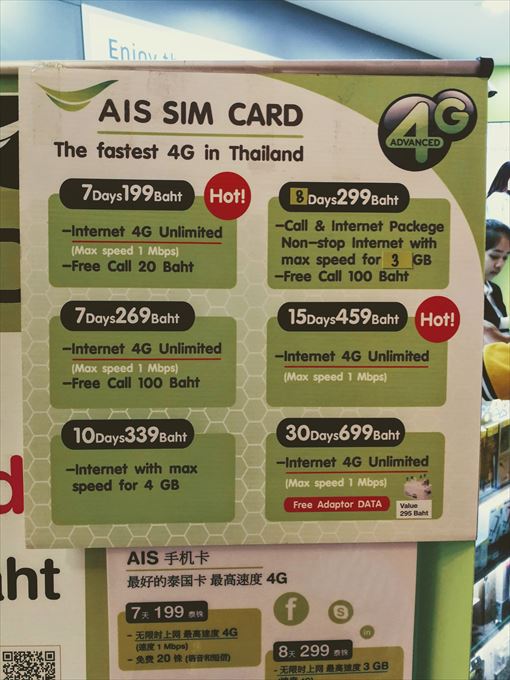 The package shows (Max Speed 1 Mbps) in white is slow speed internet service. If you need to watch a movie or need high-speed internet, you have to choose other plans.
How to set up SIM
You can point your favorite plan by your finger to tell the staffs and show your passport.
Other settings will be supported by the staffs.
サク監修のバンコク近郊フォトジェニックツアー(PR)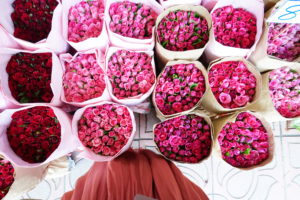 現地オプショナルツアー予約専門サイトVELTRA(ベルトラ)でツアーを監修させてもらいました!!
自力ではなかなか行きづらいピンクのガネーシャ
天井画が美しいワット・パクナム
花いっぱいのパクローン市場
などなど、私がおすすめしたいバンコクとその近郊のフォトジェニックなスポットを盛り込んだツアーです。
ツアー中に立ち寄るレストランやカフェも、私の大好きなお店を選びました。
詳細の確認&ご予約は、VELTRA(ベルトラ)のサイトからどうぞ!
≫VELTRAのツアー予約ページへ